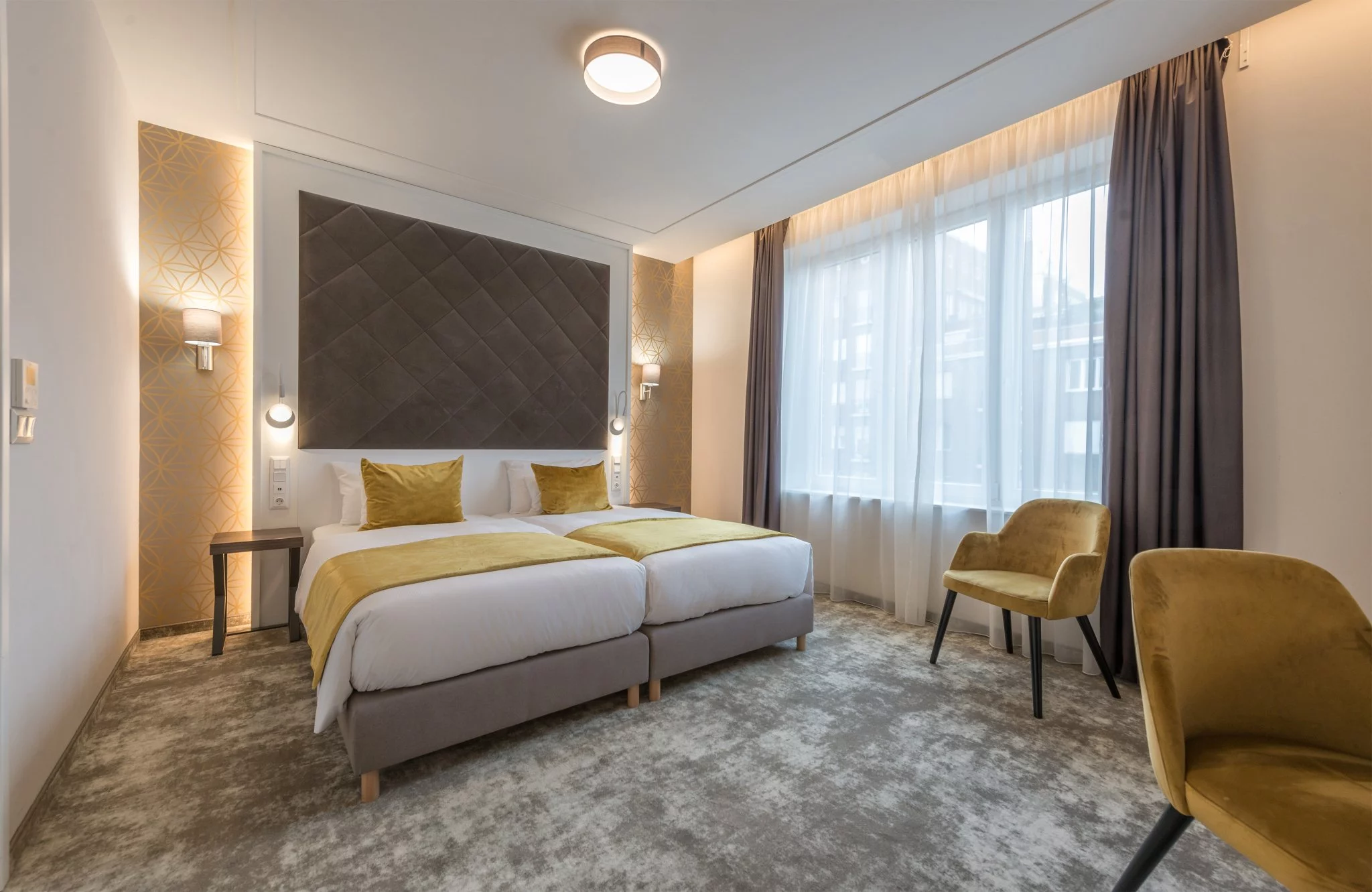 Leonardo Boutique Hotel Budapest M-Square
Gäste-Bewertungen
If I could ill was give this hotle 12 point from 10"
The hotel is very clean . The staff was very nice and help us all the time. The location of the hotel was super!! The room really big and modern and super clean. At the hotel -1 floor have locker with code and when we checkout it's was very helpful. Our jerny was super because the hotel.
Très bon rapport qualité prix pour un hotel très bien situé"
Un hôtel très bien situé en plein centre ville, calme côté cour, des chambres suffisamment grandes, un petit déjeuner varié. Dommage que nos serviettes aient été changées chaque jour alors que nous avions suivi la consigne de les laisser sur les portants pour éviter de les laver inutilement. Cela fait peut-être classe d'avoir autant de coussins sur le lit, mais c'est si peu hygiénique! Tous les coussins en tissus de déco, finissent par terre car inutiles, manipulés par tout le monde et certainement pas lavés et remis sur les lits bien faits. A l'heure de la prolifération des bactéries, faites simples, laissez juste des oreillers, supprimez tous ces coussins décoratifs!!
Hotel confortable idéalement situé."
Mise à part le nettoyage de ma chambre qui a été bâclé et non fait un jour, l'hôtel est idéalement placé. La chambre est spacieuse avec une literie confortable et une très bonne connexion Wi-Fi. J'ai passé un agréable séjour dans cette ville magnifique qu'est Budapest.
I loved the hotel very nice in the center. My room in the 7th floor was amazing but you need to improve the breakfast. I stayed 3 nights and I don't recommend to book the room with breakfast included. Staff very nice and polite and the room super clean.
Great hotel in the centre of Budapest"
Leonardo Boutique Hotel is perfectly located in the city centre, with all key landmarks easily reachable by foot. The reception staff always friendly and professional. Only request would be to have a refill of tea/bottled water as that happened only once in the one week we stayed there. We did get more tea from reception when we asked but it would have been nice not to have to ask. The room was clean but we sometimes had the feeling it was done in a rush (i.e. once we found an extra towel in the bathroom that had been left on the floor, or the bed throw was not put back on the bed). No major concerns though and we would definitely recommend or go back.
Perfektes Hotel in einer super Lage"
Anna was a very friendly and helpful person. Thank u so much
Good to Know
Mehrsprachige Mitarbeiter
Dienstleistungen
Frühstücksbuffet:

(14 € pro Person)*
Mo - So: 7:00 - 10:00 Uhr

Bar

24h kostenloser Barbetrieb (Kaffee, Tee, Saft, Snacks)
Wäscheservice

Concierge

Ticketservice

Tour Desk

Reinigung

Airport shuttle (gegen Gebühr)

Autovermietung